Hi, we're the Purple Team at Purple Carrots Drama Studio!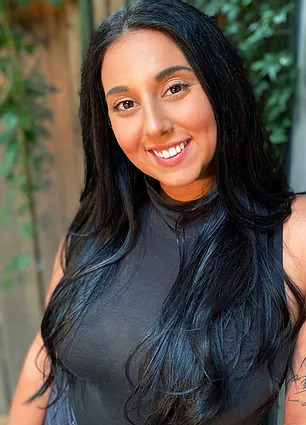 Alana Perri is an Expressive Arts Therapist & Educator, and baking enthusiast!
With the help from a successful KickStarter project, she created APexat; her personal operation as an Expressive Arts Therapist, while she continued her education at The CREATE Institute, after graduating from Brock University with a BA (Hons) in Drama in Education and Society.
She has been a featured guest during Brock University Students Union's Wellness Week program (2014-2017) – providing open Arts Therapy group sessions to students during exam season, York University's Mental Health Initiative – Love Fest 2015, the York University's Psychology Students' Association, and the Turn Around Project. She has also guest-lectured at Brock University and Fieldstone King's College School. Additionally, she has provided programming at The RAFT, alongside Lyndesfarne Theatre Projects.
Alana has provided Expressive Arts Therapy sessions and facilitated Arts and Life Skills workshops with Hospice Toronto, the AIDS Committee of Toronto (ACT), Better Living Health and Community Services, Bridgepoint Active Healthcare, and Soldiers of Creation. She has worked alongside populations experiencing life-altering situations, grief and bereavement, transition, living in palliative & hospice care, managing stress, as well as, simply coping with the struggles of everyday life.
She served 3 years as Treasurer for the Ontario Expressive Arts Therapy Association (soon-to-be The Canadian Expressive Arts Therapies Association) and is a professional member in good-standing.
In January 2020, Alana joined the Expressive Arts facilitation team at Mohawk College as a Post-Secondary Professor; educating students on the topic of integrating Expressive Arts into treatment for those living with Post-Traumatic Stress Disorder. And as of September 2020, she is the Executive Director and new Business Owner of Purple Carrots Drama Studio.
Her goal is to educate & provide Expressive Arts Therapy to anyone willing to play, share, and explore!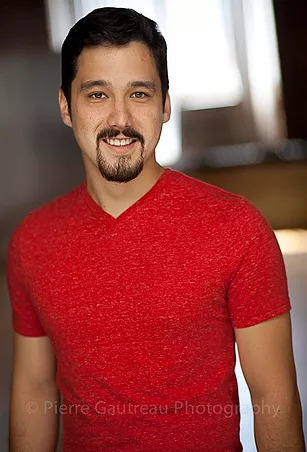 Purple Carrots is the perfect place for Kevin to combine his love of drama, theatre, and play with his knack for working with children and youth.
As he works towards finding a permanent teaching position at TDSB, Purple Carrots has given him a chance to continue to grow as a creator and educator while working and playing with students of all ability levels.
He's extremely grateful that the Purple Carrots community has welcomed him with open arms and will continue to bring his own sense of fun, wonder, and humour to every workshop he teaches and assists!!
Michaela is a singer-songwriter, sound therapy practitioner, yoga teacher, storyteller, and arts facilitator. She is honoured to hold space for self-discovery and imagination to be explored and nurtured with people of all ages and abilities. Michaela is a passionate advocate for the arts as a tool for fostering stronger community, communication, self confidence and holistic wellbeing.
Michaela hails from Niagara-on-the-Lake, Ontario, where she worked for two seasons as an actor with the Shaw Festival Theatre. She had the joy of growing up with the theatre community and learning life lessons such as self expression, body awareness and active listening. Michaela completed her BA from the University of Toronto in English, Drama and Music, with an emphasis on musicology and community health. She is a certified yoga teacher and sound therapy practitioner offering regular yoga classes, sound baths, and community wellness gatherings across Toronto for youth, elders, and everyone in between.
Michaela believes all humans have a unique gift and story to tell. She is so happy to be a part of the Purple Carrots Drama Studio team, supporting the development of inclusive spaces where everyone is welcomed to unleash their innate super powers within a safe and supportive community circle.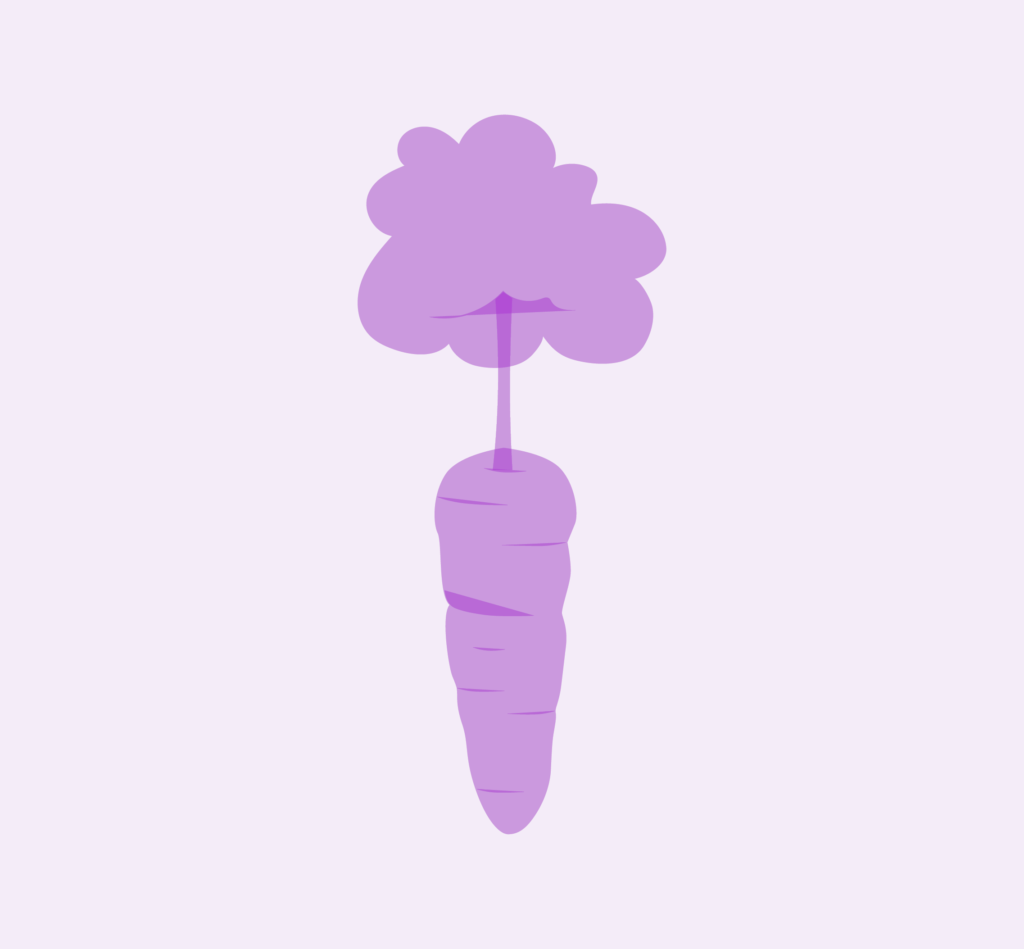 Mjaa's name is pronounced "My-ah". They are happiest when on an adventure in nature or making art. A perpetually curious soul, she believes in fostering safe, supportive environments that encourage the practice of bravery, trust, expression, and connection. A long-time lover of music, acting, and movement, working at Purple Carrots has been one of the best, most enriching experiences of her life.
Georgia Fullerton is a practising visual artist, an Expressive Arts Therapist, arts-educator and public speaker. Earning a Bachelor of Arts degree in Fine Arts at York University, she is the former Vice-President of the Ontario Expressive Arts Therapy Association, and sits on the Program Advisory Committee for the School of Media Art and Design at Durham Colleges' Oshawa campus. She is also a board member of the largest contemporary art museum in Durham Region, The Robert McLaughlin Gallery. Engaging all sides of her creative prowess, Georgia deepens her understanding and practise of the arts in the mental health sector as a counsellor and expressive arts therapist for The Insight Clinic in Whitby, Ontario and strives to engage all people in the acceptance of art making as a core life skill.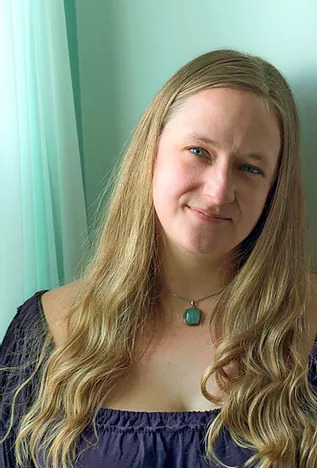 Alicia is a Creative Arts Therapist and arts facilitator with a passion for movement.
Her love of teaching children was sparked in her teens when she began teaching at her dance studio in Barrie, ON. Alicia deepened her relationship with movement, choreography and pedagogy at York University where she earned her BFA in Dance in 2006. Between 2003 and 2011 she produced/co-produced and choreographed seven multidisciplinary performances in Toronto, including the dance/theatre production of an original feminist fairy tale called "Ella and the Rat" (2011).
After university Alicia coupled her penchant for teaching with her desire to travel, spending two years as an ESL teacher in South Korea, where she infused her lessons with dance, music and play. Her belief in the transformative and healing power of the arts led her to study Drama Therapy at Concordia University and earn her Master's degree in 2016.
Alicia is thrilled to be a part of the Purple Carrots team, where she continues to witness the power of using the creative arts as a platform for learning, self expression, and human connection.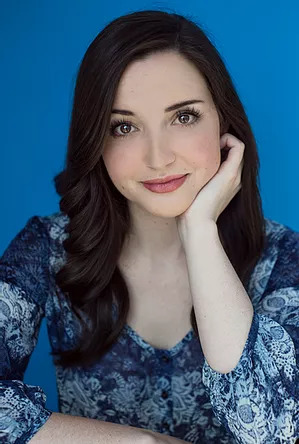 Eliza Martin is a Toronto based actor, writer, arts educator and award-winning solo performer.
She is a graduate of the Theatre and Drama Studies program at the University of Toronto and Sheridan College. Eliza has performed and written three solo shows: O (United Solo Award, Best Satire, All About Solo, Critics' Choice), Harvey & The Extraordinary (My Entertainment World - Critics' Pick Award Nominee, Outstanding Solo Performance) and BLOOM (Bad Hats Theatre 2019 Creator-in-Residence).
Some of Eliza's favourite acting credits include: Hermia in A Midsummer Night's Dream, Isabella in The Changeling (Shakespeare BASH'd), Molly in Peter and The Starcatcher (LOT), Hedvig in Wild Duck Project (Re:Current Theatre), Cecily in The Importance of Being Earnest (Hart House Theatre), Hellena in The Rover, Mary Warren in The Crucible (Theatre Erindale), u/s Louise in Gypsy (Hangar Theatre), Emily in Bodies, and Patricia in Hiding Like Elephants (Hangar Wedge Series).
In her off-stage life, Eliza is currently in the process of writing her first children's novel. The book is being published by Annick Press and will hit the shelves soon! In addition to Purple Carrots Drama Studio, Eliza teaches as an arts educator with Shakespeare in Action and her own initiative Queen Bees Arts Education.
Eliza is currently studying at Ryerson University for her MA in Child and Youth Care. Her areas of interest are arts-based therapeutic support, and therapeutic interventions.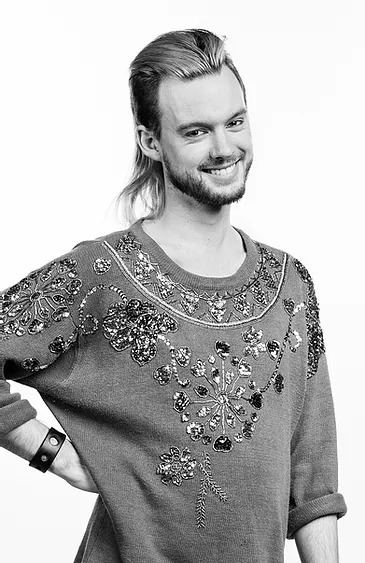 Jordan Campbell has been teaching with Purple Carrots for over three years, working with many children and adults with diverse needs.
He is the Artistic Director of The Purple Stage, a collective which creates professional theatre productions with Purple Carrots alumni.
Jordan is a queer performance artist working in theatre and dance. He is half of the POP ART performance duo xLq, and works heavily in site-specific and interactive performance. As a theatre producer and support worker, Jordan is a champion of accessibility and neuro-diversity in the Toronto arts community.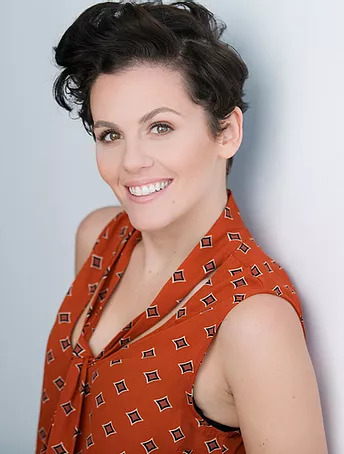 Steph Crothers is a graduate of both internationally acclaimed clown school Ecole Philippe Gaulier and Humber Theatre Performance Program.
She is an enthusiast of theatre, aerial skills, attempting to be musical, laughter, the outside, magic, all things 80's, and making stuff with her hands. She is a camp girl at heart having worked and attended both Camp Gay Venture and Camp Oconto.
A proud Slytherin and believer that, though the world is a big place, it is the stories we share with strangers we meet that make it seem small. When Steph is not working as an actor or educator she is the proud co-producer and host of Girl Gang Cabarets; an unboxed and/or feminist variety show.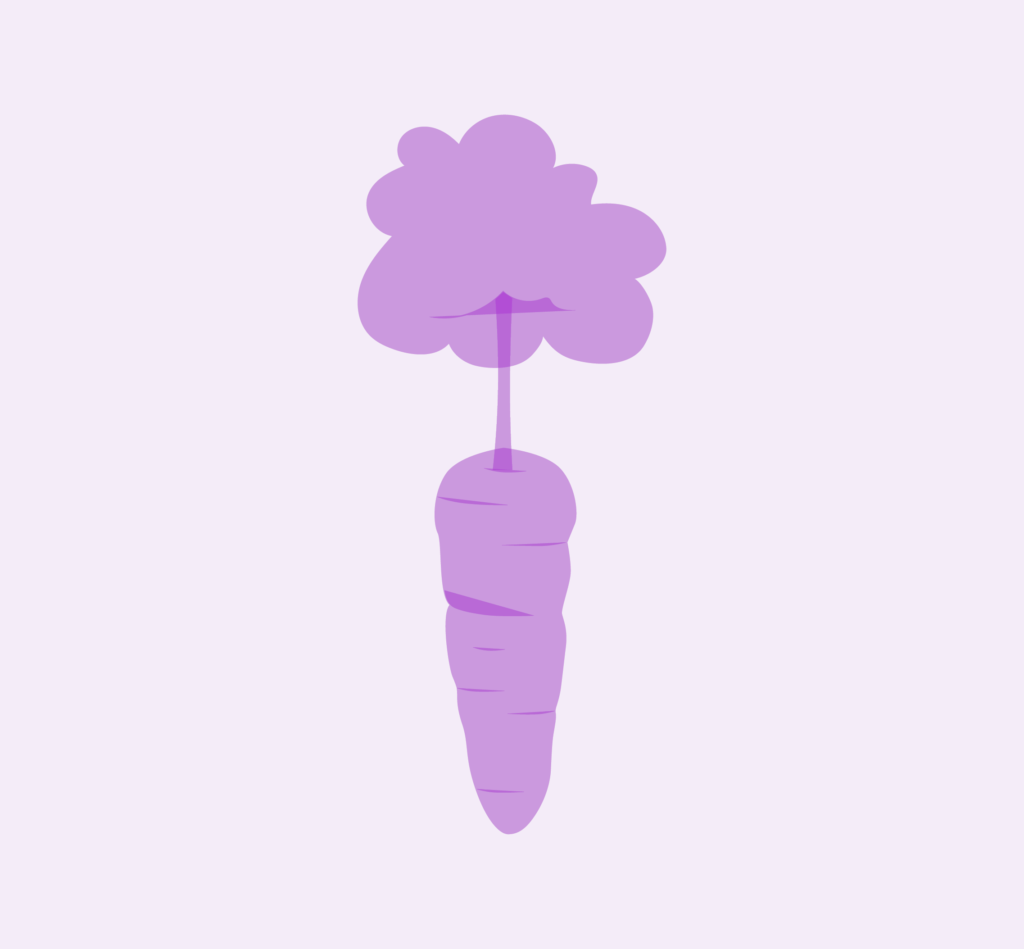 BUILDING CONNECTION THROUGH THE ARTS!